Church Staff
Church Staff
Jenny Knutter Pastor
Jenny was born and has lived in Iowa her whole life. She is currently a student at Saint Paul School of Theology and appointed to Stuart – Mt. Vernon United Methodist Church in Stuart, Iowa. Besides ministry, Jenny enjoys kayaking, loves the mountains, and likes to paint and spend time on her family farm in rural Casey, IA. She is married to Mike and has five children: Hayden, Lauren, Lucy, Jack and Millie.
Janna Nelson, Organist
Janna's musical background started at age 8, taking piano lessons from Royce Thornburg, Menlo, who was also elementary music teacher. Studied with him through senior year of high school. Summer after 8th grade, my parents bought small home organ from Critchett's in Des Moines. Received 8 free organ lessons. Carla Alt taught me about chord patterns, which was fun! Accompanied girls, boys, and mixed chorus vocal groups during junior and senior year of high school in Menlo. Played for Bible school at Jefferson Center UMC during high school. Played church services there, small Hammond organ, for several years. Opportunity to take lessons with Dr. Carl Staplin @ Drake University when I was 28. Returned for part-time lessons & studies with him 2004-2005, receiving Certificate in Church Music. Organist and pianist @ SMV UMC since 1987. Played for many weddings and funerals at various churches in the area, including Baptist, Catholic, Congregational, Lutheran, Methodist. Teaching piano/organ lessons 36 years. I tell people that math and music is what I do. I am the bookkeeper for our farm operation and former Vermeer hay equipment sales/service business. Hobbies: gardening, water exercise, enjoying nature. Live on farm I grew up on. Husband Daryl, adult sons Chris (Sarah) and Trevor (Kayla); grandchildren Levi, Eden, Graysen.
Debbie Wilson, Choir Director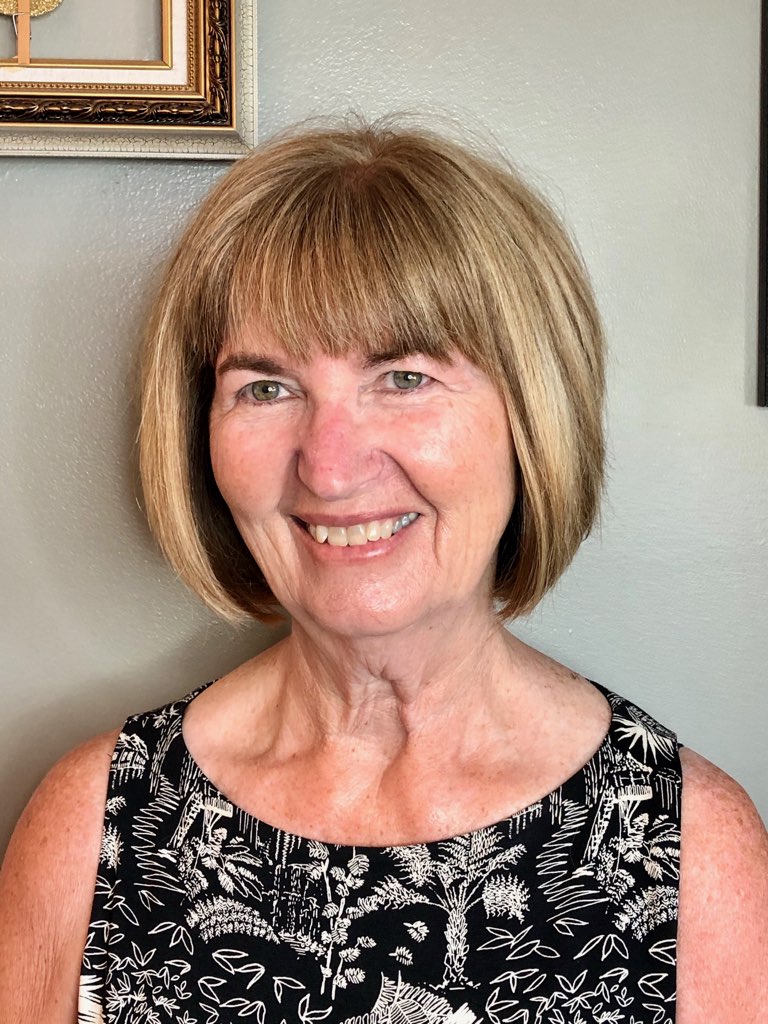 Debbie Wilson grew up in rural Stuart Iowa. She graduated from Stuart High School 1970. Debbie graduated Simpson College 1974 with a Bachelor's of Music, received her Master's in Education in 2001. Debbie has been a vocal music teacher for 20 years, high school principal for 16 years. Retired in 2016. Debbie and Paul have been married since 1971. Debbie lives on an acreage west of Stuart. Debbie has been a member of the Stuart Mt. Vernon Church UMC "too many years to count". She also has been the choir director at Stuart Mt. Vernon UMC over 30 years. When she is not volunteering at the church she is hanging out with her family, and many grandchildren.
Jody Pease, Custodian